Redskins safety caught by TMZ.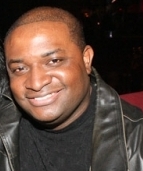 Blog King, Mass Appeal
LEESBURG, Va. — What's up with the NFL? First, Ray Rice. Then, Kareem Hunt. Now it's Montae Nicholson — the latest football player caught beating someone's ass via surveillance footage unfettered by TMZ. But, there's good news. Montae, who plays safety for the Washington Redskins, pummeled two men – not a woman. The sanguinary ordeal took place in the middle of the street early Tuesday morning around 2:00 a.m. in Loudoun County, Virginia. In the video, Montae is seen thwacking a man repeatedly in the countenance – rendering him prostrate. Montae's chick was also involved in the scuffle. The ride-or-die damsel reportedly hit another woman upside the cranium with a beer bottle.
After another guy showed up to de-escalate the grapple, Montae promptly slammed him to the pavement and beat his ass too. Word on the street claims the belabor came on the heels of a road rage incident in which Montae pulled up to the man's vehicle and honked his horn.
After getting their derrières kicked, the victims were expedited to a nearby hospital to receive treatment for a handful of serious injuries. Montae and his girlfriend were consequently arrested.
The 23-year-old defensive back now faces charges of public intoxication, assault and battery. The Redskins have placed Montae on an indefinite suspension pending an investigation.
Does he deserve to keep his job?
Watch the video.
Share your thoughts.