LeBron James rips NFL slave owners.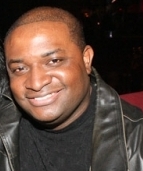 Blog King, Mass Appeal
LOS ANGELES — Los Angeles Lakers star LeBron James is busy yapping his beak again, except this time he's laying the wood to the languid derrières of NFL owners. During Friday's badinage of HBO's "The Shop," King James accused NFL owners of imposing a "slave mentality" upon its negro talent. His Royal Majesty was encircled by a conglomerate panel comprised of business partner Maverick Carter, rapper Ice Cube, talk host Jimmy Kimmel and Los Angeles Rams halfback Todd Gurley.
"In the NFL they got a bunch of old white men owning teams, and they got that slave mentality," James said. "And it's like, 'This is my team. You do what the f*ck I tell y'all to do or we will get rid of y'all.'"
King James later claimed the NBA and NFL wouldn't be sh*t without black athletes. "The players are who make the ship go," he said. "We make it go. Every Sunday, without Todd Gurley and without Odell Beckham Jr., without those players, those guys, there is no football."
Towards the end of the 30-minute segment, King James raised the stakes by drawing a discriminatory juxtaposition between plantation owners in both leagues. "The difference between the NBA and the NFL is, the NBA is what we believe [a player] can be. The potential," James said. "In the NFL, it's like what can you do for me this Sunday, or this Monday or this Thursday, and if you ain't it, we moving on." 
"I'm so appreciative in our league of our commissioner," James continued, referencing Adam Silver.
"He doesn't mind us having … a real feeling and to be able to express that. It doesn't even matter if he agrees with what we are saying, he at least wants to hear us out. As long as we are doing it in a very educational, nonviolent way, then he's absolutely OK with it."
Not sure what to make of James' remarks.
We've heard this stuff before in 1988 from sports analyst Jimmy (The Greek) Snyder.
"The black is a better athlete to begin with, because he's been bred that way," Jimmy said.
"Because of his high thighs that go up into his back. And they can jump higher and run faster because of their bigger thighs. This all goes back to the Civil War, when, during the slave trading, the slave owner would breed his big black to his big woman so that he would have a big black kid."
"That's where it all started."
Jimmy, of course, was fired from CBS after making those comments.
Anyway, back to King James.
Yes, the NFL is ran by a fraternity of gray follicle, Donald Trump-supporting, suit and tie-donning cronies. But that's more a byproduct of capitalism than racism. Think about it. Roughly 80% of NBA players are black (yet, one negro owner). More than 70% of NFL players are negro (with no black owners).
So, instead of lambasting Caucasian proprietors, shouldn't James encourage his colleagues to concoct their own sports entities? After all, NFL owners aren't putting a gun to their head and, last time we checked, players are well paid for their services. Conversely, slaves weren't remunerated.
Contrary to James' viewpoint, the issue isn't the ability or inability of athletes to express themselves.
The problem, economically, is there's no black owners in the first place.
See, it's jaundiced to censure Jerry Jones, Daniel Snyder and NFL owners for purchasing deed and title. Capitalism ensures they have the right. James' good massa versus bad massa contretemps are superfluous and frail. At the end of the day, doesn't matter if an owner is good or bad — he's still your boss.
King James and negro athletes need to buy a clue.
Share your thoughts below.