Spacey charged with sex crimes.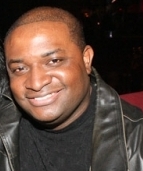 Blog King, Mass Appeal
BALTIMORE — Uranian thespian Kevin Spacey is getting the Bill Cosby treatment amid disturbing allegations he sexually harassed several members of the popular Netflix series "House of Cards." The 59-year-old actor faces charges of indecent assault and battery for an incident that allegedly took place at a Nantucket, Massachusetts restaurant in 2016. Netflix, if you recall, fired his ass after CNN released a sexual assault report in November 2017. Spacey's character, Frank Underwood, was killed off.
Realizing he's in deep sh*t, Spacey posted a bizarre video to YouTube entitled, "Let Me Be Frank." Dude appears to have lost his damn mind. "I know what you want," Spacey said in the video while pretending to be Frank Underwood. "Oh sure, they may have tried to separate us, but what we have is too strong, too powerful. After all, we shared everything, you and I."
"I told you my deepest, darkest secrets," Spacey continued.
"I showed you exactly what people are capable of. I shocked you with my honesty, but mostly I challenged you and made you think. And you trusted me, even though you knew you shouldn't. So we're not done, no matter what anyone says. And besides, I know what you want."
"You want me back."
"I can promise you this: If I didn't pay the price for the things we both know I did do, I'm certainly not going to pay the price for the things I didn't do."
Is that a threat?
Look, nobody knows who the f*ck Spacey is referring to.
But sounds like he's cuckoo for Cocoa Puffs.
Watch the crazy video.
Share your thoughts.