Barack & Michelle earned U.S. honor.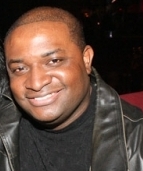 Blog King, Mass Appeal
WASHINGTON — If Michelle Obama ever decides to run for president, she stands a damn good chance of winning. That's because the former first lady was voted the most admired woman in the world in Gallup's annual poll, snapping Hillary Clinton's 17-year winning streak. Word on the street claims Gallup held phone interviews with an arbitrary sample of roughly 1,000 Americans, asking them to name who they admire most. Michelle garnered 15% of the vote. Oprah got 5%.
Hillary and current first lady Melania Trump tied each other at 4%.
Michelle, needless to say, ain't the only Obama hoarding accolades.
In an analogous Gallup poll, Barack Obama was named the world's most admired man for the 11th consecutive year. So there's no question bureaucratic talent runs in the family. If Barack kicks ass again next year, he'll tie former President Dwight D. Eisenhower for most victories all-time with 12.
Hillary, by the way, holds the women's record with a ridiculous 22 triumphs.
Do you agree with the vote?
Are you happy for the Obamas?
Share your thoughts below.