Usher and Grace seeking divorce.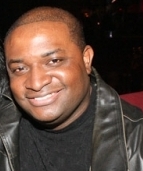 Blog King, Mass Appeal
ATLANTA — First, Cardi B. Then, Forest Whitaker. Now, Usher Raymond. After three years of holy matrimony, Usher becomes the latest entertainer seeking divorcement before the calendar turns to 2019. The 40-year-old vocalist filed paperwork with a Georgia court on Friday, asking the judge to mandate an expedited cleave from estranged wife Grace Miguel who also serves as his business manager. Usher's filing comes 9 months after the couple revealed their dissociation in March with a joint communiqué.
Their separation came amid claims Usher gave two people herpes.
"After much thought and consideration, we have mutually decided to separate as a couple," the couple said in a statement. "We remain deeply connected, loving friends who will continue supporting each other through the next phases of our lives. The enormous amount of love and respect that we have for each other will only increase as we move forward."
Usher and Grace got hitched in 2015.
Thank goodness, they don't have any children together.
Both a man and woman claims Usher gave them herpes.
Is it time for him to use condoms?
Do you have a problem with Usher being bisexual?
Share your thoughts.