No excuse for blacks to fail.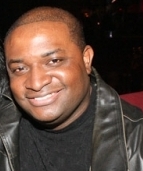 Blog King, Mass Appeal
DENVER — It's New Year's Eve which equates to "Black Monday" — literally — in the National Football League. Quick, blow the party favors! Check this out: Coming into the season, the NFL employed 7 black head coaches. Monday morning, four were terminated and another was released midseason. Now there's only two HNICs remaining in a league where 70% of the players are black. That's the lowest total in decades. LeBron James said NFL owners harbor a "slave mentality" and he's 100% wrong.
Black sports figures, in my opinion, are the ones with a vassal disposition. After all, NFL owners are capitalists. There's a mammoth difference. Look, it's 2019 and negroes still don't have a clue. Hell, as far as the NFL is concerned, it might as well be 1819. Allow me to elucidate.
The NFL is comprised of 32 franchises.
Let's analyze the minuscule impact of negro leadership.
Here's the list of black head coaches shown the door by NFL owners:
1. Steve Wilks (Arizona)
2. Hue Jackson (Cleveland)
3. Todd Bowles (NY Jets)
4. Vance Joseph (Denver)
5. Marvin Lewis (Cincinnati)
*Note: Wilks was fired after one measly year on the job. Jackson is the biggest coaching ignominy in NFL history. Bowles and Joseph took over terrible franchises. And Lewis should've been fired 8 years ago.
Here's the list of black coaches currently employed:
1. Mike Tomlin (Pittsburgh)
2. Anthony Lynn (L.A. Chargers)
*Note: Tomlin's seat has morphed from warm to hot. Look for him to get a pink slip soon.
Here's the list of black starting quarterbacks in the NFL:
1. Patrick Mahomes (Kansas City)
2. Russell Wilson (Seattle)
3. Deshaun Watson (Houston)
4. Dak Prescott (Dallas)
5. Jameis Winston (Tampa Bay)
6. Cam Newton (Carolina)
7. Lamar Jackson (Baltimore)
*Note: Mahomes, Wilson, Watson and Prescott are eloquent with the press and they articulate well. Winston and Jackson sound like they just jumped off a slave boat. Newton is simply a peculiar individual.
Here's the list of black general managers in the NFL:
1. Chris Grier (Miami Dolphins)
*Note: Ozzie Newsome is retiring in Baltimore. Reggie McKenzie was fired midseason in Oakland. Grier was recently promoted to GM.
Ok, I know whatcha thinking.
In a predominant black league, why do so many negroes get the short end of the stick specific to captaincy opportunities? Well, for starters, word on the street claims black sports figures aren't shrewed enough to transcend in highly scrutinized positions of management and stratagem.
In other words, many believe they're too dumb.
Sure, nifty athletes like Tyreek Hill, Antonio Brown and Todd Gurley are good enough to sacrifice their bodies while exposing themselves to concussions and CTE. Hell, NFL owners will even remunerate players after they beat their significant others (as long as the're not captured on video).
But, rumor has it black sports figures are viewed as being maladroit when it comes to running a white-collar operation. If that's true, it's time for negroes to eschew nightlife and pick up a book.
It also wouldn't hurt to enroll in a public speaking class in conjunction with taking courses tied to managerial business and interpersonal communication. Seriously, what the aforementioned statistics tell us is there's a paucity of erudite black candidates in the NFL.
Contrary to King James' assertion, that's not the owners' fault. Instead, the lack of ascendancy falls squarely on the "make it rain" shoulders of imbecilic sports figures. On the real son, blacks in today's NFL should be mortified. Again, this ain't the cotton-picking era of the 1800s.
There's simply too much technology and ample resources available to fail this miserably.
Can't blame old cronies with gray follicles for taking advantage of the oblivious.
Again, it's called capitalism.
Not racism.
Share your thoughts.