Steph's wife has augmented boobs.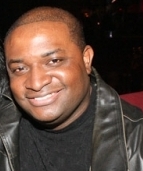 Blog King, Mass Appeal
SAN FRANCISCO — Word on the street claims Ayesha Curry, wife of NBA star Steph Curry, had her breasts done. Rather than brush off the hearsay as scuttlebutt, the 29-year-old actress/chef offered brazen confirmation on national television. Ayesha's mammary glands were indeed augmented and, as a convivial mother of three, she's hardly mortified. "The funniest rumor that I've ever heard about myself is that I got my bοοbs done, and it was funny because I totally did," said a chortling Ayesha during a recent appearance on The Rachael Ray Show.
"And I couldn't figure out how the heck they noticed."
"Listen, I nursed my daughter, my first daughter, for 15 months," Ayesha continued, referring to Riley who's 6-years-old. Daughter Ryan, 3, and son Canon, 6-months-old, are the other two.
"Give me a break. A Kit Kat wasn't going to fix this."
Ayesha Curry talks breast surgery – Yahoo Lifestyle https://t.co/R1xEA4Sfe8 pic.twitter.com/Nnsw3npoIK

— thefitnfine.com (@thefitnfinecom) January 2, 2019
For the record, it's not outlandish for women to undergo plastic surgery as a pricey corollary of parturition. After all, drooping breasts are typically the byproduct of advanced age, excess weight and smoking history. The good news is breastfeeding has no significant impact on saggin' tits.
The bad news is a boob job can demarcate a woman's breast milk reservoir.
Do you agree with Ayesha's decision?
Are mothers inapt for undergoing cosmetic manipulations?
Share your thoughts below.