Kanye West shows Trump some love.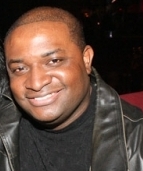 Blog King, Mass Appeal
WASHINGTON — Kanye West loves President Donald Trump. And the embattled rapper pledged his allegiance to the Republican honcho by tweeting out a fealty of political buttress on New Year's Day. Kanye, 41, also declared his intent to run for president by attaching "2024" to one of his Twitter dispatches. Kanye, by the way, has a noteworthy history of conclaving with Trump while donning a red "Make America Great Again" hat. His stratagem moving forward entails wearing the cap during concerts and public appearances.
Bewildered fans are not amused. "From now on I'm performing with my mutherf*king hat on 🐉🐉🐉," Kanye tweeted on Tuesday. "One of my favorite of many things about what the Trump hat represents to me is that people can't tell me what to do because I'm black."
Kanye claims African-Americans are pressured into becoming Democrats.
Do you agree with him?
Does Kanye have your vote for U.S. presidency?
Share your thoughts below.