Lifetime show puts Kelly's dirt on blast.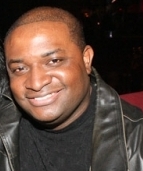 Blog King, Mass Appeal
CHICAGO — "I believe I can fly…" Got a chance to watch Lifetime's "Surviving R. Kelly" and came away a little crestfallen in the horde of cackling interviewees who are accusing the 51-year-old singer of sexually assaulting them three decades ago when they were promiscuous teenagers. For starters, none of his accusers notified police during the alleged rape despite the fact R. Kelly was 15 years their senior, and they all admitted to vending their souls as a expedient excuse.
Sparkle, a former artist of R. Kelly, gave him her 12-year-old niece as a pecuniary sacrifice.
What kind of person does that?
Hell, one of R. Kelly's backup singers — Jovante Cunningham — said she witnessed him bangin' an underage Aaliyah on the tour bus, yet she didn't call the authorities. WTH? Look, it's commonplace for aspiring artists to "sell their souls" for the glitz and glamour of global entertainment.
For example, Tina Turner could've called the cops on Ike's abusive ass the first time he hit her. But the Grammy Award winning vocalist absorbed Ike's spankings as a concomitant of making it big.
Tina wasn't dumb.
Many believe she was astute.
Maybe Tina realized that, as an obscure native of Nutbush (Tennessee), she couldn't make it without Ike's band so she made a deal with the devil and it paid off. Who knows? You have to ask her.
Keep in mind, R. Kelly's accusers could've walked away.
He didn't put a gun to their heads.
He didn't pull a Bill Cosby and drug their beverages.
He didn't kidnap and handcuff them like Ted Bundy did.
By their own admittance, they stayed for financial reasons.
You could also argue R. Kelly's accusers are merely peeved because their hustle failed to reap satisfactory dividends. Now they realize in hindsight they should've called the police. It's also alarming that, despite the fact R. Kelly couldn't read or write, he still outwitted his opponents for 3 decades.
He even gloated during a party last year, telling the crowd:
"It's too late; they should've did this shit 30 years ago."
"I've got a million mothaf*ckas hating me, and 40 billion mothaf*ckas loving me!"
Huh?
Too late?
Tell that to Mr. Cosby.
Anyway… the alleged victims spent the preponderance of the docuseries recounting the infamous sex tape that shows a man (believed to be R. Kelly) pissing in a little girl's mouth. The case went to trial but R. Kelly was found "not guilty" because jurors couldn't identify his countenance in the video.
All they saw was a bald silhouette urinating inside a teen's muzzle.
R. Kelly also won (or settled) a handful of other sexual assault cases and he paid off multiple witnesses.
Gotta admit, that perverted negro remunerated some damn good lawyers.
He's more untouchable than Eliot Ness.
Here's a quartet of other noteworthy items:
1) R. Kelly and his toothless brothers were raped by a man when they were children.
Does that make them involuntarily Uranian?
2) At age 27, R. Kelly married Aaliyah who was 15.
If she was your daughter, what would you have done?
Why didn't Aaliyah's parents call the cops?
3) Many critics believe R. Kelly would be in jail if the victims were white.
Do you agree with them?
Are black women facing maltreatment in this matter?
And, 4) Since the release of the docuseries, R. Kelly's music sales have spiked.
Are you surprised so many women continue to support him?
Is it time for the ladies of "#Me Too" and "Mute R. Kelly" to embolden rape victims to call the cops ASAP instead of procrastinating 30 years? Also, given what's transpired, should police bust R. Kelly right now?
So many questions.
Not enough answers.
Share your thoughts below.