Samuel L. Jackson smoked crack alot.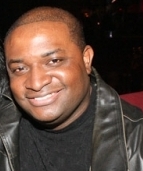 Blog King, Mass Appeal
LOS ANGELES — Veteran thespian Samuel L. Jackson smoked crack in the 80s and 90s which is hardly a bombshell because, when you look at his eyes, you can tell he hit the pipe. Jackson, 70, finally opened up about his crack addiction in a recent Q&A with the Hollywood Reporter. Call him pretentious. But, believe it or not, drug abuse never affected Jackson's performance. As a matter of fact, narcotics may have enhanced it.
"The whole time I was using, sure," Jackson said. "I had a good reputation. I showed up on time, I did my lines. I was great. But there was something that was keeping me from getting to that next place."
Shit hit the fan in 1990 when Jackson served as an understudy to luvvie Charles Dutton in Broadway's "The Piano Lesson." A strung out Jackson was so fidgety, he couldn't take it. "I had to sit there every night on the steps behind the theater and listen to Charles Dutton do that part," Jackson recalled.
"I'd sit there and smoke crack while I listened to the play. It made me fucking crazy. Because I'd be listening to him doing the lines and going, 'That's not right!'"
Jackson then looked across the street and noticed actress Jessica Lange taking a smoke break. She was making an appearance in "A Streetcar Named Desire." Jackson and Lange met a few years later on the set of Stephen Gyllenhaal's 1995 drama "Losing Isaiah" where they became good friends.
The duo starred alongside Halle Berry. "We would smoke cigarettes together in the rain under this awning where we were shooting in Chicago," Jackson said. "It was fun. But I never said, 'Hey Jessica, I used to watch you while smoking crack' or nothing."
Realizing he was a junkie, Jackson finally took his scraggly ass to rehab. But it was far from featureless. In case you didn't know, drug and alcohol withdrawal can be a bitch. "I'd been getting high since, shit, 15, 16 years old, and I was tired as fuck," Jackson said.
After completing the detox program, Jackson played the crackhead sibling of Wesley Snipes in Spike Lee's 1991 film "Jungle Fever." It's a role he hesitated to accept given his pipe smokin' background. "All the people in rehab were trying to talk me out of it," Jackson explained.
"[They said] you're going to be messing around with crack pipes. All your triggers will be there. Blah, blah, blah. I was like, 'You know what? If for no other reason than I never want to see you motherfuckas again, I will never pick up another drug.' Cause I hated their asses."
Turns out, Jackson's assurance came to fruition.
He's been clean ever since.
Jackson has appeared in 120 movies, grossing roughly $13 billion in box office revenue.
The moral of the story?
Stay off crack and you'll keep money in your pockets.
Share your thoughts below.