Psycho teachers jailed & charged.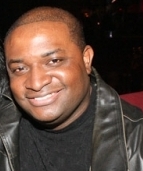 Blog King, Mass Appeal
OVERLAND PARK — This week's "I Screwed Up A Good Job Award" belongs to 44-year-old Blue Valley educator Tiffany Shalberg who had her child molestin' ass thrown in jail for giving alcoholic beverages and marijuana to a bunch of vexatious students. And get this: In addition to guzzling intoxicants and smoking weed with her pupils, Tiffany upped the ante by having sex with one of 'em. According to court docs, Tiffany invited a handful of students over to her pad for a pubescent liquor soiree.
After getting the kids drunk and high, a horny Tiffany allegedly performed a series of sexually explicit acts on one of the teens. Rumor has it she slobbed the knob then choked the chicken.
Tiffany now faces one count of hosting a juvenile alcohol party, four counts of furnishing alcohol to a minor, three counts of contributing to a child's misconduct, three counts of child endangerment, one count of promoting obscenity, and a partridge in a pear tree.
ANOTHER TEACHER LOST HER DAMN MIND: Today's teachers must really be stressed out. Because they're doing all kinds of imbecilic bullsh*t. First Tiffany, now this: Heather Carpenter, a 42-year-old substitute teacher in Florida, had her squalid ass thrown behind bars after the psychotic broad smeared human feces on a bunch of picnic tables and barbecue grills during a grade school birthday party. The sh*tty ordeal went down in front of a bunch of students at a neighborhood park in Sarasota, Florida. Heather, who worked for Phillippi Shores Elementary School, apparently took a dump in the park's restroom then equipped herself with a bucket of moist dookie treats. When asked why she smudged excrement all over the f*ckin' place, a deranged Heather told police she hates her boss, the school principal.
To add finance to insult, Heather's excreta-filled rampage caused more than $2,300 in property damage to the park. It's believed to be the most expensive caca ever. Heather faces charges of damaging property and criminal mischief. She's also prohibited from wiping her ass for at least a month and she can't go near a toilet without supervision.
What's your take?
Are today's teachers under too much pressure?
Is it time to home school our kids?
Share your thoughts.