Mahomes' edible commercials rock.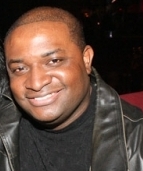 Blog King, Mass Appeal
KANSAS CITY — Patrick Mahomes is more than an MVP quarterback for the Kansas City Chiefs. He's also an aspiring thespian blessed with immense TV stardom. In the mold of 'Mean' Joe Greene's memorable 1979 Coca-Cola commercial, Mahomes is featured in a Hunt's Ketchup advertisement that was released via Arrowhead Pride. The gooey endorsement is hardly a surprise given the fact Mahomes bespatters ketchup on practically everything he ingurgitates, including steaks and macaroni. Yuck?
As for the commercial?
When you have Patrick Mahomes, dreams come true.

(@HuntsChef) pic.twitter.com/GwPc8FOmRc

— Arrowhead Pride (@ArrowheadPride) January 12, 2019
After signing his autograph on ketchup bottles belonging to a trio of young fans, Mahomes suddenly turns around and says "Hey, kid" before tossing another condiment in their direction. Super cool!
The transcendent 23-year-old took the league by storm in his inaugural campaign as a starter, becoming the youngest quarterback in NFL history to throw 50 touchdown passes and 5,000 yards in a single season. He also led KC to its first home playoff victory in 25 years.
Mahomes is also featured in a Goodcents promo.
The kid's on fire.
Watch both commercials and share your thoughts.