Black chicks seen twerking on SUV.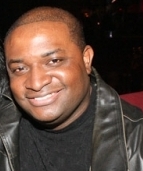 Blog King, Mass Appeal
ST. LOUIS, Mo. — "Girl, back that thang up!" In a hazardous development, raw video footage posted on Facebook shows two St. Louis black chicks twerking on top of an SUV during rush hour. A third lady is seen hanging out the passenger window to record their gyrations. It's one of the craziest things you'll ever see. "Leaving work today & see this……No comment 🤦🏼‍♀️" wrote Jackie Friedhoff, who shared a pair of videos on social media Monday afternoon. Both conceptions have gone viral, drawing a myriad of frantic reactions on Facebook and Twitter.
Not sure if they were drunk, high or an admixture of both.
But their voluptuous derrières are on full display for the world to see.
Hell, many believe they belong in jail.
When law enforcement officials received the "twerk" call, they couldn't believe it. Two black chicks on top of a truck, on the Interstate, shakin' their asses next to the sunroof? No way. "They could fall off of the car and cause other drivers to wreck," said a spokesperson for the St. Louis Police Department.
"It's a dangerous situation for themselves and other drivers. They could fall off and create a fatal accident. We do not encourage anyone to try anything like this ever." 
"You are supposed to be in your car when you drive."
What's your take?
Should the twerkers face punishment?
Watch the sexy video.
Share your thoughts.