Fans and critics lambaste Kanye.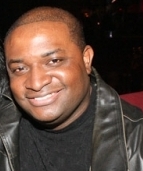 Blog King, Mass Appeal
LOS ANGELES — Our buddy Kanye West is busy yapping his mandible again. This time, the 41-year-old lyricist uttered his 2 cents on the sexual assault fiasco that encircles Grammy Award winning artist R. Kelly. In case you've been asleep the past month, sh*t hit the fan when Lifetime released a 6-part docuseries titled "Surviving R. Kelly" that showcases a series of alarming testimonies emitted from victimized babes claiming they were raped and/or battered by Kelly decades ago. Kanye, however, believes you should continue to relish Kelly's music despite the fact he's an alleged rapist with an Ike Turner complex.
The "Gold Digger" rapper insists Kelly's monstrosity and music are mutually exclusive. Kanye also expressed repugnance towards the impending Michael Jackson docuseries that's expected to air a pile of dirty laundry specific to alleged sexual indecencies with little boys. "Tee-Hee!" Does Kanye have a point? Are artists under siege? Is it prudent to listen to Kelly's music while looking the other way?
"They just gonna pull up full documentaries on [R. Kelly]. Then they gonna come with the Michael [Jackson] documentary," Kanye lamented. "We can enjoy their music all we want. If we're gonna tear down artists, let's go ahead and take [Leonardo] da Vinci out the Louvre. Let's take down all the art."
Kim Kardashian tweets defense of Kanye West after he appeared to defend R. Kelly & Michael Jackson:

"The analogies were in context to his own experiences, not defending anyone else." pic.twitter.com/emQzRSSSKw

— Pop Crave (@PopCrave) January 14, 2019
Fans, critics and activists with "Me Too" and "Mute R. Kelly" are understandably livid over Kanye's remarks. After all, Kelly reportedly pissed inside a little girl's bazoo, raped and battered multiple underaged victims, and starved many within his cult. Kelly, who was raped by a man as a child, also coerced damsels to shave their heads and grow mustaches so he could pretend they're men when he's bangin' them — which explains why he had Aaliyah dressing like a thug in her music videos.
In other words, Kelly's resume is undeserving of fanatical support.
Realizing her husband screwed up, Kanye's wife, Kim Kardashian, disseminated a damage control tweet in his defense. "I want to make it clear, he is not condoning anyone's actions or unacceptable, disgusting behavior," Kim wrote via Twitter. "My husband's words are being taken out of context due to timing."
Poor Kanye can't stay out the news.
Keep this up, and he's gonna forfeit bureaucratic support when he runs for president.
R. KELLY SOUGHT IYANLA'S HELP BUT SHE DECLINED: You know your life's jacked up when Iyanla turns you down. In case you didn't know, R. Kelly reached out to reality TV savant Iyanla Vanzant recently to emerge as a guest on "Iyanla: Fix My Life" — a 'Kumbaya' rehabilitation program on the Oprah Winfrey Network. Kelly apparently sought succor for his female enslavement fetish. But Iyanla shunned his behest because she didn't believe he'd be veracious.
"He didn't meet one of the criteria that we had for our guests," Iyanla told ABC prior to her season 6 premiere. "Are they willing? Are they ready? Do they have the capacity to do the work? He didn't have it, the emotional capacity. He just didn't have it."
Contrary to public opinion, Iyanla doesn't believe Kelly's deportment merits incarceration.
Instead, he needs a shrink.
Dude has a few screws loose.
"I would never, ever condone or justify anything that he's been accused of doing," she said. "But locking him up in jail isn't the answer. He's sick. Just like the people he allegedly committed these acts with — they're sick. This needs to be a massive healing — them, him, all of them."
Do you agree with Iyanla?
Would prison do Kelly any good?
Is Kanye off his rocker?
Share your thoughts below.