Faith Rodgers goes public with lawsuit.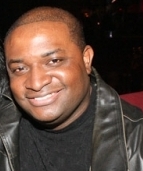 Blog King, Mass Appeal
NEW YORK — R&B singer R. Kelly appears to be headed back to court; except this time he'll go to war with a man-eating barrister known for landing cack-handed perps in jail. During Monday's tear-jerking news conference in New York, famed attorney Gloria Allred announced she's representing several alleged victims who claim R. Kelly raped their asses when they were immaculate teens. Gloria, if you recall, has prosecuted several high profile cases including those involving O.J Simpson, Tiger Woods and Bill Cosby.
Both Simpson and Cosby ended up behind bars.
Tiger was astute enough to negotiate a settlement before the gavel hit.
After Gloria opened the media session with monologue lambasting Kelly's deportment, alleged victim Faith Rodgers sat in front of the mic and told a room full of journalists she received threats from the 51-year-old vocalist shortly after her appearance on the Lifetime docuseries "Surviving R. Kelly." 
Faith, who's also accusing Kelly of giving her an STD, received a baleful letter in the mail that reads: "If Ms. Rodgers really cares about her own reputation, she should cease her participation and association with the organizers of this negative campaign."
Word on the street claims Kelly owns a sex tape that shows Faith doing all kinds of pornographic sh*t. If Faith goes forward with the lawsuit, Kelly plans to release the video footage Kim Kardashian style. That, my friends, is blackmail and ole Gloria ain't having it.
"All of these attempts to intimidate and threaten our clients and others will not work," Gloria said. "Mr. Kelly, your disgusting tactics will not prevent women who allege that they were victimized from telling their truth."
Faith, 21, met Kelly two years ago at a concert in San Antonio. Kelly's fans have given her a hard time since the docuseries and they won't let up. "Taking a stand against R. Kelly, someone who has been termed 'The King of R&B' and is loved by many, has not been easy," Faith said.
The alleged victims aren't the only ones suing.
Kelly's lawyer, Steve Greenberg, is prepared to impose charges against Lifetime and the women who interviewed. Kelly also started a retaliatory Facebook page titled "Surviving Lies" but it was abruptly extracted by system administrators due to explicit matter.
A vindictive Kelly posted a portfolio of scantily clad and/or nude photos of Faith.
More than 50 women are accusing Kelly of sexual misconduct.
Greenberg claims Faith's letter is a fake because Kelly can't read or write.
This case figures to attract more national attention than O.J.
Get your popcorn ready.
Stay tuned.
R. KELLY THE KIDNAPPER? In a separate development, law enforcement officials in Chicago conducted a 'welfare check' at R. Kelly's home the other day after receiving a distress call claiming two women were held captive. Police, however, found nothing. But that hasn't eschewed verklempt parents from probing. Alice Clary, the mother of Azriel Clary, told investigators she hasn't seen her daughter since 2015. Azriel, an aspiring singer, was 17 when she met Kelly.
Alice gave Azriel permission to leave Florida and travel with Kelly with the expectation he'd be her mentor. Turns out, she's merely a concubine in that pedophile's cult. Check this out: Azriel's older sister, A'Iceis, went to Kelly's pad in Chicago to check on her sibling. When she got there, she immediately noticed Azriel "couldn't do nothing" without Kelly's approbation.
Call it mind control.
But the "Sex Me" artist has his chicks in check.
"R. Kelly brainwashed my sister," A'lceis said.
"He does everything a sick pervert would do."
When A'lceis asked Kelly's management team if she can take Azriel back to Florida, they grabbed her, pinned her down and said, "if you say anything, your sister won't make it out alive, or your family!"
Damn!
Sounds like kidnapping to me?
Gloria, add that to Kelly's laundry list of flagitious charges.
Share your thoughts below.