Trump goes cheap, orders McDonald's.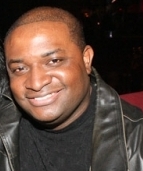 Blog King, Mass Appeal
WASHINGTON — Everybody knows Republicans are flagrantly conservative. But, damn. Processed meat? On Monday, the national champion Clemson Tigers visited the White House to celebrate their football title. Instead of remunerating a chef or hiring a 5-star bistro cater a nice, gourmet meal, President Trump served players and coaches McDonald's hamburgers. Images of Big Macs and Quarter Pounders on silver platters have gone viral, sparking a rash of global vitriol.
Ayesha Curry takes shot at Pres.Trump over Clemson fast food meal saying she'd feed them a "real feast." "No 10cent dipping sauces on silver platters."https://t.co/Fe4syjXROF

— NBC Bay Area (@nbcbayarea) January 16, 2019
Ayesha Curry, wife of NBA star Steph Curry, ripped Trump on Twitter. The reality TV cook runs the "International Smoke" restaurant in San Francisco. "Will gladly feed the Clemson Tigers any day," Ayesha tweeted. "A real feast and celebration. No 10 cent dipping sauces on silver platters."
There's certainly no love lost between the families of Curry and Trump. If you recall, after winning the NBA title in 2017, Steph and the Golden State Warriors shunned Trump's White House invitation over what was perceived as maltreatment towards black NFL players.
They've been beefin' ever since.
Still, Big Macs?
Chicken McNuggets?
Really Trump?
Share your thoughts below.