Lil Wayne buys lavish mansion.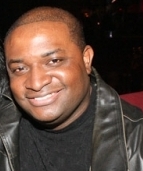 Blog King, Mass Appeal
MIAMI — Donald Trump's government shutdown has rendered no penurious affect on Lil Wayne's wallet. That became crystal clear the past few days when the prodigal rapper purchased a waterfront mansion in Miami Beach for… $17 million. Weezy's new crib, which contains 106,320 square feet and 7 bedrooms, is located at 6480 Allison Road. With the assistance of One Sotheby's International Realty, the 'Young Money' honcho bought the property from home developer Laurent Harrari.
Inside Lil Wayne's $17 million Miami Beach mansion https://t.co/Xd6GDhL2z4 pic.twitter.com/aEe65aONeQ

— New York Post (@nypost) December 4, 2018
Weezy's palatial is also equipped with 22-foot ceilings, a grandiose ballroom, and a lush movie theater with two "living" walls of greenery and frondescence. If you recall… the 36-year-old artist sold his old home on La Gorce Island two years ago for $10 million — resulting in a dissipation of $8 million.
The La Gorce property, originally listed at $18 million, features a skating rink on the roof in conjunction with a shark lagoon. Police raided the home a few years ago which explains the aforementioned loss.
What's your take?
Are you cool with Weezy's exorbitant spending habits?
As he gets older, should he become more parsimonious?
Share your thoughts below.