President Bush delivered pizza.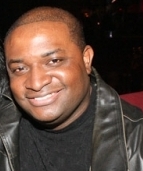 Blog King, Mass Appeal
WASHINGTON — First, President Donald Trump treated Clemson's football players to a buffet of McDonald's hamburgers to celebrate their national championship. Now we've learned former President George W. Bush delivered pizza to Secret Service detail as parsimonious consolation for not getting paid. Sh*t, everybody knows Republicans are flagrantly conservative. But, damn. Processed meat? $6.00 pizza? Anyway, Bush wanted to show his appreciation to Secret Service agents for their involuntary service despite living without paychecks during the partial government shutdown.
The ex-prez posted a special thanks via Instagram.
"Laura Bush and I are grateful to our Secret Service personnel and the thousands of Federal employees who are working hard for our country without a paycheck," Bush wrote. "And we thank our fellow citizens who are supporting them. It's time for leaders on both sides to put politics aside, come together, and end this shutdown."
Still no word on if he ordered Domino's or Little Caesars.
Share your thoughts below.