Biden rips White folks over racism.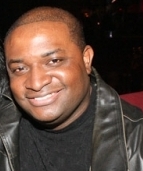 Blog King, Mass Appeal
WASHINGTON — While speaking at a holiday breakfast Monday morning in honor of Dr. Martin Luther King Jr., former Vice President Joe Biden put White America on blast — saying it's time to avow the socioeconomic fact Blacks and Hispanics have it rough when it comes to systematic racism. Rev. Al Sharpton hosted the shindig. Former New York Mayor Michael Bloomberg was also in attendance. "The bottom line is we have a lot to root out but, most of all, the systematic racism that most of us whites don't like to acknowledge even exists," Biden said. "We don't even consciously acknowledge it."
"But it's been built into every aspect of our system."
WATCH: Joe Biden and Michael Bloomberg Eat Breakfast With Al Sharpton, Discuss Martin Luther King's Legacy https://t.co/C8yYrg4LHm https://t.co/QoxSH5MdRB #blacktwitter pic.twitter.com/6QkKoSIUlD

— Is It Just Us (@isitjustus2) January 22, 2019
Joe also lamented the grotesque state of black neighborhoods. "When your schools are substandard, when your houses are undervalued, when your car insurance costs more for no apparent reason, when poverty rates for Black Americans is still twice that of White Americans, there's something we have to admit," Biden said. "Not you — we — White America has to admit there's still systematic racism. And it goes almost unnoticed by so many of us."
Do you agree with Biden?
Are Whites responsible for some black people's refusal to pick up trash in their neighborhoods? Are Whites culpable for the segment of negro parents who fail to show up at PTA meetings and quarterly evaluations to learn the academic performance of their kids?
Are Whites liable for the urban community's "don't snitch" tendency of not offering tips to police and investigators to help get bloodthirsty malefactors off the street?
Share your thoughts below.