Streets named after King are appalling.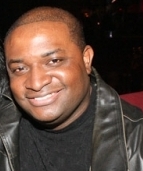 Blog King, Mass Appeal
KANSAS CITY — "I have a dream?" Midwestern cowtown Kansas City was one of the few prodigious American locales lacking a street donning the fabled moniker of Dr. Martin Martin Luther King Jr. But, that's no longer the case. That's because officials at City Hall renamed 'The Paseo' to mirror the name of America's most celebrated civil rights leader. Prospect Avenue was also discussed. Is Paseo deserving? Some believe it is. "We are way overdue for that to happen," said resident Sharon Fisher. "The entire world is affected by him."
"Other countries celebrate his birthday, his death and his legacy." 
Look, there's nothing wrong with labeling a thoroughfare after Dr. King. But, instead of 'The Paseo,' the suburbs would've been a better choice. Jiminy Christmas! Dr. King's street is typically located in sanguinary, crime-ridden jurisdictions which is ironic because he absolutely detested barbarity.
King hated violence so much, he advocated that black men lay down and let racist cops beat their wives, assault their children and batter the elderly with batons, police dogs and water hoses.
And Negroes listened to him.
Seriously, if you Google streets across the map donning a King designation, you'll notice parlous images of shuttered storefronts, payday loan venues and crack addicts — hardly the "dream" scenario King envisioned. "It's a national problem," said Melvin White, a postal worker in urban St. Louis.
"Dr. King would be turning in his grave."
If you're not familiar with Kansas City, both 'The Paseo' and Prospect are firmly entrenched within the hood. The latter is so ghetto, it had its own series on HBO. That's how subhuman the conditions are.
It's obvious streets like Paseo and Prospect aren't affluent enough for the honor.
King's roadway would've been better off in Blue Springs or Lee's Summit.
As a sacrificial proponent of economic prosperity, he deserved that.
Share your thoughts below.