Police raid Kelly's studio in Chicago.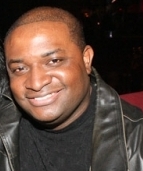 Blog King, Mass Appeal
CHICAGO — "When a woman's fed up…" A few days ago, Chicago police raided R. Kelly's recording studio after receiving a distress call claiming he held two chicks captive. Officers didn't find any detained damsels but they noticed a mind-boggling 66 code violations specific to illegally constructed saunas and liquor bars without the mandatory purchase of building permits. Look, yours truly used to work in code enforcement and I'd be the first to tell you any construction without authorization of a building permit is a big "NO NO!!"
A kitchen, multiple televisions and games were also found.
To compound matters, Kelly was also using the studio as a residence, which is against the law. Dude, it's supposed to be for work only. Now he's being fined up to $66,000 per day and he can only use the studio during working hours from 9 a.m. to 5 p.m. After that, he must take his broke ass home.
If he has one.
Keep in mind, Kelly's net worth is only $1 million. That's it. One measly million. Okay, I know whatcha thinking. What happened to his dinero? Well… in his "Sex Me" heyday, the 51-year-old singer eclipsed $150 million. But that was a long, long time ago.
Since then, he's expended most of his mazuma on divorce proceedings, pornographic camera equipment and multiple sexual assault settlements. If Kelly fails to satisfy his fines and/or falls out of compliance with city ordinances, police will throw his black ass in jail.
This ordeal is eerily reminiscent of what transpired with portly gangsta Al Capone in 1931. If you recall… law enforcement officials couldn't convict Big Al on a laundry list of acute charges tied to racketeering and murder. But they finally got his shonky ass for tax evasion.
The same may be happening to Kelly who's being accused of sexual misconduct by roughly 6 dozen women. Even Bill Cosby said "damn!" Like Capone, Kelly has spent the past couple decades eluding convictions. Now it appears he's gonna get busted for code violations.
Sing it with me: "When a woman's fed up. No matter how you beg, it ain't nothing you can do about it."
In hindsight, Kelly would've been okay had he listened to his own lyrics. Can't lie. I'm definitely adept at pissing off women. But it's usually one or two, not 60. Kelly's inching closer to donning county blues. Given the fact he's alienated every chick he knows, who's gonna put money on his books?
Share your thoughts below.