Male nurse rapes comatose woman.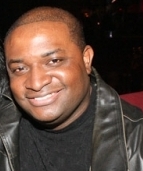 Blog King, Mass Appeal
PHOENIX — In a vituperative development, Nathan Sutherland — a 36-year-old male nurse — is putrefying behind bars after the caitiff bastard impregnated an incapacitated patient at the Hacienda HealthCare facility in Phoenix, Arizona. Nate, who's Haitian, was arrested and thrown into the Maricopa County jail on Wednesday. According to reports, Nate waxed the derrière of the 29-year-old damsel while she was mired in a long-term vegetative state. Police said she "was not in a position to give consent."
So Nate clearly screwed her without permission.
Nathan Sutherland, a 36-year-old licensed practical nurse, is accused of raping and impregnating a woman in a vegetative state who gave birth at the Hacienda Healthcare facility in Arizona. Police say he was assigned to care for the incapacitated woman: https://t.co/SdZT7ZxEkm pic.twitter.com/9kNXjU2PSJ

— Heavy.com (@HeavySan) January 23, 2019
After the sufferer gave birth to a baby boy on December 29th, doctors administered a paternity test on several employees and the kid's DNA matched Nate's. Phoenix Police Chief Jeri Williams said Nate passed an employment background check and, for all she knows, he's a "licensed practical nurse who was responsible for providing care to the victim during the time the sexual assault occurred."
Nate is also a devout Christian who's married.
Say what?
Nate, who completed his CNA training in 2005, started working at the medical facility in 2012. So it's probably safe to to assume he's been bangin' debilitated chicks the past 7 years. Nate faces one count of sexual assault and one count of vulnerable adult abuse.
Chief Williams said she's never seen a case like this.
Jail ain't enough.
Castration sounds much better.
Share your thoughts below.