Chiefs player jailed, Gunmen go Rambo.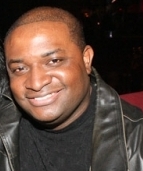 Blog King, Mass Appeal
KANSAS CITY — "All rise… the honorable Blog King is presiding. Sadly, we've experienced a plethora of criminal activity within the recent past. So, we ask that you remain mute as he dissertates the aforementioned villainy. Failure to comply could result in a lengthy detainment behind bars. Any questions? Anybody seeking 3 hots and a cot? (Crickets) Good. You may be seated." What's up litigants? It's that percipient barrister Blog King here with the weekend felony report. As customary, there's so much to confabulate and time remains transient. So let's eschew indolence and get to the docket, ya dig?
Docket #1 — CHIEFS PLAYER BUSTED WITH NARCOTICS: Perhaps morose over his team's failure to reach the Super Bowl, Kansas City Chiefs wideout De'Anthony Thomas spent Saturday night in jail after getting busted with marijuana and drug paraphernalia in Allen County, Kansas. The 26-year-old Thomas hasn't had much to be convivial about as of late. The scrawny receiver spent most of the season on injured reserve after suffering a broken leg during an October practice. He also fractured the same limb 2 years ago. De'Anthony has good speed but he can't stay salubrious. Is he in jeopardy of losing his job? I doubt it. If you recall, Chiefs tight end Demetrius Harris got arrested and jailed for marijuana possession back in March and he's still on the team. It would be sanctimonious of Andy Reid to cut De'Anthony after he forgave Demetrius for a homogeneous infraction.
Docket #2 — MASS SHOOTING RAVAGES GEORGIA: Officials with the U.S. Marshal's Service arrested 27-year-old Daylon Gamble — the bloodthirsty gunman suspected of killing 4 people Thursday night in Rockmart, Georgia. In an effort to escape, Daylon stole a truck and traveled to Indianapolis where he was captured Sunday. And get this: Two of the victims are his sister and nephew. Damn,… with family like Daylon, who needs enemies? So far, a motive is unknown. But, the shootings transpired at two different locales – a house and an apartment. The quartet of deceased victims are: Helen Mitchell, 48, Jaequin Davis, 19, Arkeyla Perry, 24, and Dadrian Cummings, 26. Another victim, 24-year-old Peerless Brown, was airlifted by paramedics to Atlanta Medical Center after getting shot in the face.
Docket #3 — PSYCHO KILLER FINALLY CAPTURED: Speaking of bloodthirsty… 21-year-old Dakota Theriot, the psycho gunman who went Rambo in Louisiana, was finally captured Sunday morning in Richmond County, Virginia. Check this out: Dakota let his gat explode on his girlfriend (Summer Earnest, 20), her father (Billy Earnest, 43), and her brother (Tanner Earnest, 17) in Livingston Parish, Louisiana then stole their 2004 Dodge pickup truck and drove 30 miles to Ascension Parish where he smoked his parents (Keith and Elizabeth Theriot) while they were chillin' inside their trailer. After effectuating the killing spree, Dakota drove to Virginia to elude the cops. But they eventually caught his ass. He now faces 5 counts of first-degree murder.
Still no word on a motive.
But Ascension Parish Sheriff Bobby Webre said Dakota has had several encounters with police which includes an arrest for drug possession. So dude has a bellicose history of bestiality. To add insult to homicide, Dakota was living with his girlfriend Summer and her parents when the aforementioned macabre took place. Talk about ungrateful? They gave that trigger-happy malefactor a roof and he showed his appreciation by unloading the clip. A damn shame.
Be careful who you let in your home.
Blog King's court is adjourned.