Trump supporters attacked Smollett?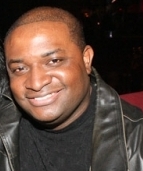 Blog King, Mass Appeal
CHICAGO — Law enforcement officials in Chicago are searching for a pair of masked Donald Trump supporters who allegedly attacked Empire star Jussie Smollett early Tuesday morning. Jussie plays Jamal, the homosexual son of murderous patriarch Lucious Lyon. Jussie, 35, told police the bandits yelled out a plethora of "racial and homophobic slurs" before decanting a chemical substance (bleach) all over his body. Jussie said they also screamed, "This is MAGA country," before tying a noose around his cervix.
After getting his ass whupped, Jussie was somehow able to drive himself to a nearby hospital. The gay actor was treated for minor injuries then released. Here's where things get tricky: Investigators are having an arduous time finding visual evidence of the hate crime.
Surveillance video obtained from a Subway deli shows Jussie standing by himself, in the cold, with no rope-carrying racists in sight. Hmm… makes you wonder. Let's see… Jussie was standing outside (in Chicago) by himself in frigid temperatures around 2 o'clock in the morning.
Moments later, he was bespattered with bleach while being assaulted by a pair of racist malefactors. Was he attacked or merely inebriated? In all seriousness… President Donald Trump condemned the alleged assault. "That I can tell you is horrible," Trump told reporters.
"I've seen it … last night. It doesn't get worse, as far as I'm concerned."
Police said Jussie refused to hand over his cell phone for investigation purposes.
Should a hate crime probe transpire?
Is Jussie telling the truth?
Share your thoughts below.