Shane Ray gave financial succor.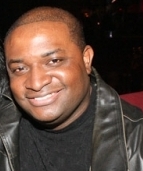 Blog King, Mass Appeal
KANSAS CITY — Denver Broncos linebacker Shane Ray (#56) is the recipient of today's gold star after he purveyed 56 Price Chopper gift cards (worth $100 each) to destitute federal workers in the Kansas City Metropolitan Area. Shane, a native of KC, made the charitable announcement via Twitter last Friday. His foundation "Rays Awareness" is responsible for the outlays. However, prior to distribution, Shane had penniless employees email a copy of their paycheck stub and federal ID for verification purposes.
In case you've been asleep the past few weeks, the longest government shutdown in U.S. history came to an interim halt last Friday, resulting in 5 weeks of insolvency for 800,000 federal employees. But, it may not be over. If President Donald Trump's border wall behest doesn't come to fruition, the government will shut down again on February 15th.
Hopefully by then, federal workers will be eligible for Section 8 and food stamps.
What's your take?
Will Trump get his wall?
Are Mexican immigrants primarily responsible for the gradual spike in U.S. crime?
Share your thoughts below.