R. Kelly overcame rape claim again.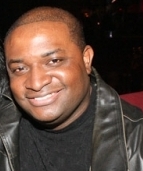 Blog King, Mass Appeal
CHICAGO — Prior to being jettisoned by Sony Music, embattled R&B singer R. Kelly concocted a new album. Now he needs a distributor. But nobody's interested. Sony, if you recall, voided Kelly's contract after Lifetime television released "Surviving R. Kelly," a 6-part docuseries that features a myriad of sexual assault testimonies from scorn accusers. Since no record deal is imminent, Kelly appears relegated to uploading the CD through a streaming service like "Spotify."
But it'll be damn near impossible to effectuate.
Kelly's most feasible option, in my opinion, is to win the boatload of sexual assault cases imposed against him then solicit new label representation on the back end. He's off to a good start. Prosecutors in Suffolk County (Long Island) recently announced Kelly won't face criminal charges in the pornographic matter involving Faith Rodgers due to "lack of criminality."
In other words, she willingly gave up the derrière.
If you recall, back in May, Faith told investigators Kelly raped her in a Long Island hotel when she was 19 then gave her an STD. Faith secretly recorded them having sex in an intrepid attempt to blackmail Kelly into confessing he raped her. The porno obviously didn't work.
Kelly's criminal charges are once again dropped.
The 51-year-old pedophile has a damn good lawyer.
Faith does, however, have a civil case pending against Kelly. Only problem is he's broke as a joke. With a diminutive net worth of $1 million, I'm not sure what she'll get in the event she wins.
What's your take?
Did prosecutors make the right decision?
Is Kelly untouchable?
Share your thoughts below.