James Ingram deceased at 66.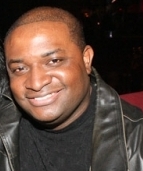 Blog King, Mass Appeal
AKRON — R&B icon James Ingram has moved on to that great, big recording studio in the sky. The "Just Once" singer passed away at the age of 66. Veteran actress Debbie Allen broke the melancholic news via Twitter on Tuesday. "I have lost my dearest friend and creative partner James Ingram to the Celestial Choir," Debbie wrote. "He will always be cherished, loved and remembered for his genius, his love of family and his humanity. I am blessed to have been so close."
James, an Ohio native, received 14 Grammy nominations which include victories for "Best Male R&B performance" in 1981 and "Best R&B Performance for a Duo/Group" in 1984. He also collaborated with a lengthy list of music mavens that includes Ray Charles, Dolly Parton and Quincy Jones.
James, RIP.
You're gone but not forgotten.