Mahomes is MVP, KC future bright.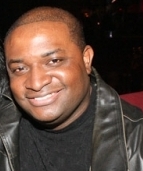 Blog King, Mass Appeal
ATLANTA — After weeks of speculation, it's now official. Decked out in a crepuscular designer suit and frothy shoes, Kansas City Chiefs quarterback Patrick Mahomes stole the national spotlight on Saturday and received a trophy for his endeavors. The studly 23-year-old was named the NFL's 'Most Valuable Player' by the Associated Press. The light-skinned assassin was cleaner than Ajax. The kid looks great on stage. "I'm truly honored to win the NFL's Most Valuable Player Award," Mahomes told the audience.
"I have to thank the Chiefs organization for believing in me. The Hunt family, Brett Veach, Coach [Andy] Reid and, most of all, the players [who] give me their all every single day. Last, I want to thank Chiefs Kingdom. Your passion and love is unmatched." 
As anticipated, the MVP contest was a tortoise and hare race. Mahomes kicked ass, receiving 41 of a possible 50 votes. New Orleans Saints quarterback Drew Brees garnered the other nine. Mahomes, 23, also took home accolades for 'Offensive Player of the Year.' Not bad for a first year starter.
Announcements and presentations transpired at the star-studded NFL Honors Ceremony in Atlanta, Georgia — hosted by comic Steve Harvey who, during his opening monologue, cracked a boffola on Mahomes' signature hairdo — drawing guffaw from the capacity crowd.
Mahomes took the league by storm — becoming only the second quarterback in NFL history to amass 50 touchdown throws and 5,000 yards passing in a single season. He's the first MVP in Chiefs history. Mahomes is also the youngest to win the award since Dan Marino in 1984.
It was a celebratory night all around for Chiefs Kingdom.
Former Chiefs offensive coordinator Matt Nagy, now with the Chicago Bears, was named 'Coach of the Year.' Legendary Chiefs tight end Tony Gonzalez, 42, was named a first-ballot Hall of Famer. Tony G is KC's franchise receiving leader with 10,940 yards.
Chiefs safety Johnny Robinson, 80, was also voted into the Hall of Fame. J-Rob helped the Chiefs reach their only two Super Bowls in 1966 and 1969. But, it took the old man 39 years and a senior candidacy to get into the Hall of Fame. Damn, that's a long wait.
Other noteworthy winners: Defensive end Chris Long of the Philadelphia Eagles was named 'Walter Payton Man of the Year.' Realizing there's a paucity of clean h20, his 'Water Boys' organization funded 55 water wells throughout impoverished areas of Africa. Chris also donated all 16 of his paychecks to low income families in the United States — altruistic acts of a true hero.
Aaron Donald of the Los Angeles Rams was named 'Defensive Player of the Year.' The muscle-bound defensive tackle led the NFL with 20.5 sacks, 25 tackles for loss and 41 quarterback hits. Had it not been for Mahomes' prowess, Donald would've won league MVP.
What's your take?
Are more MVP trophies in Mahomes' future?
Share your thoughts below.