Gonzalez dissed Chiefs Kingdom.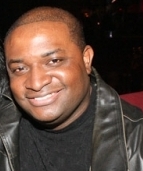 Blog King, Mass Appeal
ATLANTA — After being voted into the NFL Hall of Fame, Tony Gonzalez pissed off Chiefs fans when he told reporters the Atlanta Falcons made his career. Tony G, if you recall, spent the first 12 years of his career in Kansas City before playing 5 years in Atlanta. "Nothing against Kansas City," Tony said. "I was there 12 years but only three playoff games. When I got to Atlanta, it's like all of the sudden you are part of this winning organization. You're on TV every week doing Monday Night Football, Sunday Night Football games. I love it here."
Bro your 1-6 for your career in the playoffs you can't be serious 🤦🏾‍♂️ RT @ZachKleinWSB: New NFL Hall of Fame TE Tony Gonzalez:

"The Falcons.. honestly.. made my career…." pic.twitter.com/HlGfAnfsCn

— Jimmy B (@JimmyB722) February 3, 2019
Jilted Chiefs fans showed no mercy on Twitter.
Ian Sneller wrote: "Winning organization? The Falcons have one of the worst winning percentages in the NFL. Grew up loving this guy and was devastated when they traded him but, for some reason, he continues to crap on the team that made him what he is today."
MIZterKC wrote: "Tony G is dead to me."
Put Landry Shamet in the Louvre wrote: "I honestly kind of want all evidence of Tony Gonzalez playing for the Chiefs erased from Arrowhead. Take his name off the ring of honor. Scratch his name off the record books."
Justin Gann wrote: "I move that we redact Tony Gonzalez's name, number, stats, everything from Arrowhead. His recent remarks are a slap in the face to every Chiefs fan that has always supported him, especially after being added to The Ring, and breaking his promise to enter the NFL [Hall of Fame] as a Chief."
Nothing but love for the @Chiefs organization and all my die hards. Wouldn't be here without you.
❤️🙌🏽💛 pic.twitter.com/XioE41xuQx

— Tony Gonzalez (@TonyGonzalez88) February 3, 2019
After learning Chiefs fans were peeved, Tony recorded a damage-control video to offer an apology. "Kansas City Chiefs fans, I just want to tell you from the bottom of my heart, 'thank you,'" Tony said. "The 12 years I spent there were fantastic. I always tell people I became a man… in Kansas City. The fan support I had out there was second to none."
In Tony's defense, the Falcons were better than the Chiefs at that time.
Today, the inverse is true.
The Chiefs are in the playoffs every year. The Falcons ain't
KC also appeared in more primetime games this season than any other team.
The Falcons are rarely on national television.
Also, Tony has one measly playoff victory to show for his 5 seasons in Atlanta.
One win in 5 years.
He also scored 76 touchdowns with the Chiefs compared to 35 with the Falcons.
So, when it comes to who made Tony's career, it's the Chiefs hands down.
Tony should shut the f*ck up and be grateful he's a first ballot Hall of Famer.
He put up a bunch of meaningless stats in two cities and never reached the Super Bowl.
Share your thoughts below.