Super Bowl 53 ratings disaster.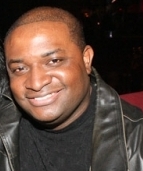 Blog King, Mass Appeal
ATLANTA — The final numbers are in and they're not good. Super Bowl LIII (53) was a hot ghetto mess and that was reflected in the television ratings, the lowest in 16 years. Sunday's finale had a preliminary household rating of 41.1, the lowest since Super Bowl XXXVII in 2003. The diminutive figures aren't surprising. After all, Sunday's contest was 4 hours of offensive ineptitude accompanied by Maroon 5's cacophony. Hell, I've seen better entertainment at nursing homes.
Gotta admit, Gladys Knight did a meritorious job with her grandiose rendition of the national anthem. But, everything else from the over-priced television commercials to the mortifying halftime show to the snooze-fest of the football game itself was a complete ignominy.
The final tally: New England Patriots 13, Los Angeles Rams 3.
The combined total of 16 points is also the lowest in NFL history.
Everything about the game was a headscratcher.
The high-scoring Rams entered the contest averaging 33 points per game. They scored 3. Patriots quarterback Tom Brady, 41, was understandably blasé and horrible. Rams QB Jared Goff, 24, was significantly worse. At one point in the game, the Rams had more punts than first downs. The game also featured 8 straight punts.
Offense was null and void.
The kickers stayed busy.
I dozed off halfway through.
When I woke up, the score was tied at 3 midway through the 4th quarter.
In case you're wondering if New England cheated, here's something you may find interesting: Patriots wideout Julian Edelman, who won Super Bowl MVP, served a 4-game suspension at the beginning of the season for using performance enhancing drugs which begs the question: Did he cheat by loading up on steroids Sunday night?
Again, the game was sluggish.
It was tedious.
It was bad.
Many pundits are labeling it the worst Super Bowl ever.
In my opinion, the NFL got what it deserved Sunday night. Both the Patriots and Rams reached the big game amid duplicitous collaboration from a clan of point-shaving referees. Call me biased, but it would've been more fun had both the Kansas City Chiefs and New Orleans Saints advanced.
Here's why:
Chiefs QB Patrick Mahomes won league MVP on Saturday.
Saints QB Drew Brees was voted a distant second.
It would've been an epic battle between the NFL's top two signal callers.
Not to mention New Orleans and KC have arguably the best fan bases in the league. Anyway, we won't spend any time lambasting the TV commercials because they're totally irrelevant. The only thing that matters is each advertisement sold for $5.25 million per 30 seconds and, despite their lack of marketable creativity, the NFL benefited.
So, let's start with the comical halftime show then work our way down to postgame analysis. First of all, Adam Levine and Maroon 5 had no damn business performing in the dirty south. Atlanta is a hip hop, R&B town. Pop music is merely an afterthought. Levine was visibly disinterested in being there, his vocals reeked of dissonance, and he looked doughy and feminine after taking off his shirt.
Rappers Travis Scott and Big Boi of Outkast joined Levine on stage.
Only problem is most white viewers have no f*cking clue who they are.
The halftime show had no choreography. No aerials. And no stunts.
We were basically treated to three inelastic dudes caterwauling through a microphone.
As for the game? There's no highlights. Again, neither offense showed up. "Last time I checked, defense wins championships," said portly Rams running back CJ Anderson. "Every Super Bowl I've been in, defense wins championships. That saying has been in football for a very long time."
Gotta disagree.
Offense wins championships in the 2K.
For instance… in last year's Super Bowl, the Philadelphia Eagles beat the Patriots 41-33 in a game that featured more than 1,000 yards of total offense. The year prior, the Atlanta Falcons blew a 28-3 lead before losing 34-28 to the Patriots in overtime. New England didn't play great defense Sunday night. Instead, LA came up short for two reasons:
1) The Patriots won the coaching battle.
66-year-old Bill Belichick took 33-year-old Sean McVay to school.
"I'm numb," McVay said after the game.
"I got out-coached."
2) The Rams were repugnant offensively.
Two weeks ago, Mahomes and the Chiefs scored 31 points in the 2nd half on New England's over-rated defense — the most in NFL history. Anderson is giving the Patriots way too much credit. They aren't that good. One other item of note: Brady has appeared in 9 Super Bowls and won 6 of 'em.
He's the first player in league history to win that many.
Did you enjoy the Super Bowl?
Were your disappointed?
Share your thoughts below.