Will and Martin back for more.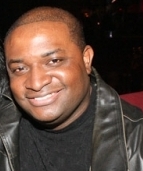 Blog King, Mass Appeal
MIAMI — After a 16-year hiatus, veteran entertainers Will Smith and Martin Lawrence are back a third time for mo' bullets and mo' screenplay in "Bad Boys for Life," scheduled to hit theaters January 17, 2020. Smith confirmed the exhilarating news on Instagram with a hip hop video that contains the caption: "FIRST LOOK! Theeeeey're BAAAAaaaack!" The synopsis hasn't been released yet but you can expect to observe a myriad of Miami PD fireworks from a star-studded cast anchored by Smith (Mike Lowrey), Lawrence (Marcus Burnett), Joe Pantoliano (Captain Howard) and DJ Khaled.
Good to see the fellas back together. It's been awhile. Smith is 50-years old. Lawrence is 53. Filming is taking place in Atlanta as we speak. But the crew is expected to shift the set to Miami soon. Are you excited about the 3rd installment?Did Smith and Lawrence wait too long?
Watch the video. Share your thoughts.