Trump gloated at State of the Union.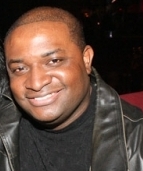 Blog King, Mass Appeal
WASHINGTON — Since his inauguration, President Donald Trump has helped colored people and women flourish economically. That communiqué was articulated repeatedly during Tuesday's "State of the Union" address. "African-American, Hispanic-American, and Asian-American unemployment have reached their lowest levels ever recorded," Trump gloated. "Wages are rising at the fastest pace in decades, and growing for blue collar workers, who I promised to fight for, faster than anyone else.
"Nearly 5 million Americans have been lifted off food stamps. The United States economy is growing almost twice as fast today as when I took office, and we are considered far and away the hottest economy in the world. We have more women in the workforce than ever before. We have more women serving in Congress than ever before."
Trump's elocution drew rabid chants of "USA, USA, USA" from Republican attendees. Trump also reaffirmed his predilection to build that damn wall. "In the past, most of the people in this room voted for a wall. But the proper wall never got built," he said. "I'll get it built." 
Ok, back to economics.
Damn, low unemployment rates for Blacks, Hispanics and Asians?
Nearly 5 million people off food stamps?
Yep, that's true.
When Trump took office in February 2017, roughly 42 million Americans garnered SNAP benefits. Today, that number is around 37 million. Conversely… when Barack Obama occupied the White House, unemployment rates and food stamp benefits reached epic ascension.
Does that mean Trump is superior?
Not necessarily.
If you recall, some employers became exasperated after Obama got elected and chose to sever ties with people of color as a racist form of political retaliation. Obama's stratagem for universal health care pissed off employers. Not to mention many in corporate America weren't ready for a black president.
Nevertheless, as Trump touted the aforementioned ethnic data, many Democrats were caught on camera refusing to stand and/or applaud. Rep. Alexandria Ocasio-Cortez (D-New York) hurled "death stares" most of the night. Hell, even House Speaker Nancy Pelosi remained sedentary. She did, however, stand once to offer a sarcastic round of applause.
The lack of cohesion looked bad and certainly shows how fragmented we are as a nation.
So, why the hate from Democrats?
"The president was unprepared," Ocasio-Cortez told reporters after Trump's oration.
"I don't think he did his homework. There was no plan to address our opioid crisis. There was no plan to address the cost of health care, there was no plan to increase wages. I had to ask myself 'is this a campaign stop or is it a State of the Union?'"
Do you agree with Ocasio-Cortez?
Are you proud of Trump's economic coups?
Share your thoughts below.