Bow Wow & Leslie assault each other.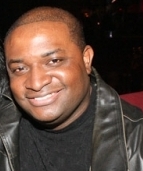 Blog King, Mass Appeal
ATLANTA — In an Ike Turner development, TMZ released shocking surveillance footage that shows Shad Moss — aka Bow Wow — inflicting a jaundiced paroxysm upon THOT girlfriend Leslie Holden inside a condominium elevator prior to beating her ass. Bow Wow and Leslie were both arrested February 2nd for domestic battery in Atlanta during Super Bowl weekend. Leslie called 911, telling the dispatcher Bow Wow punched her several times inside his upscale apartment. Leslie didn't back down though.
The truculent damsel pulled a Tina Turner and fought back.
Reminiscent of Ike in the limo scene, Bow Wow suffered multiple lacerations on his countenance and torso. The 31-year-old rapper told Atlanta police he was "wrongfully arrested" before claiming Leslie expectorated, masticated, and cudgeled him despite his diaphanous efforts to subdue her.
His lawyer, Joe Habachy, echoed a similar sentiment.
"Shad 'Bow Wow' Moss was wrongfully arrested after being beaten by an out of control, intoxicated female, Ms. Leslie Holden," Habachy told reporters. "Ms. Holden beat him with a lamp, bit him on his side, and spit on him while Bow Wow continually made efforts to avoid her."
The video, however, depicts something disparate. Raw footage (lacking audio) shows Bow Wow spewing profanities at Leslie as he appears to snatch something from her hand. Two men had to intervene. Why the rage? Bow Wow blew a gasket after Leslie conversed with Shaquille O'Neal at a soiree.
Who's more at fault?
Bow Wow or Leslie?
Share your thoughts below.