Taraji shines in What Men Want.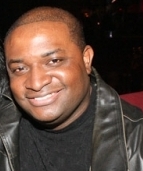 Blog King, Mass Appeal
HOLLYWOOD — Ladies, do you often fantasize about owning the propensity to infiltrate male thoughts? Are you sick of glass ceilings? Do you seek gender equality at your job? If so, you may want to check out Adam Shankman's romantic comedy "What Men Want" starring Taraji P. Henson and Tracy Morgan. The synopsis should sound awfully familiar. Realizing she's been ostracized by a fraternity of male sports agents, Ali Davis (Henson) visits a gypsy then uses telekinetic sound perception to inveigle star athletes. In other words, she can read men's thoughts.
Ali's occult adroitness comes in handy because her sexist boss won't promote her, he often embarrasses her in front of co-workers and he even told her to "stay in your lane." Shankman's knock off conception is the inverse of Mel Gibson's 2000 film "What Women Want."
If you recall, Mel's character (Nick Marshall) obtained the capacity to peruse the minds of women. Now viewers get a chance to experience the feminal side. Taraji is joined onscreen by a prominent coterie of recognizable sports figures that includes Shaquille O'Neal, Mark Cuban and Grant Hill.
Are you a fan of Taraji?
Do women have a clue what men want?
Do you plan to watch the flick?
Share your thoughts below.