Cardi cusses out Grammy haters.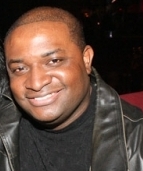 Blog King, Mass Appeal
LOS ANGELES — Just hours after taking home a Grammy for "Best Rap Album," 26-year-old Cardi B deep-sixed her Instagram account after posting a profanity-laced pontification aimed at BET and her critics. What was supposed to be a convivial occasion immediately went to hell. So, why the need to dogmatize? Well… after Cardi became the first female solo artist to win the award, BET officials tweeted shade at her adversary — Nicki Minaj — saying the Young Money star was "being dragged by her lacefront." The only problem is Cardi doesn't believe in mortifying others to lift herself up; even if it's Nicki.
She made that point Richard Pryor style on Tuesday.
"It's not my style for people to put other people down to uplift somebody else," Cardi explained in the video. "That's not my style and that's not what I'm with. However, I've been taking a lot of shit today. I'm seeing a lot of bullshit today and I saw a lot of shit last night, and I'm sick of this shit. I work hard for my motherfuckin' album."
Cardi also went off on haters who claim she doesn't deserve the accolade. If you recall, last year, she received two Grammy nominations and didn't win either one. "I remember last year when I didn't win for 'Bodak Yellow' and everybody was like 'Cardi got snubbed,'" she recounted.
"Now this year's a fuckin' problem? My album went two-time platinum, my nigga, and every chart that there was, my album was always Top 10. Number one album, as well."
"I locked myself in the studio for three months, my nigga. Didn't go to sleep in my bed for 4 days straight — PREGNANT! While everybody was harassing me like, 'You're not gonna do it, we know you're pregnant, your career's over…"
Cardi's Instagram account was deactivated shortly after her rant.
BET's tweet also pissed off Nicki who fulminated with the following Twitter riposte: "Young Money will no longer be apart of the BET Experience or award show. Summer Tour dates dropping soon."
BET officials claim the now-deleted tweet was unauthorized and "should never have happened."
Look, we certainly understand Cardi's exasperation with BET's daft decision to pit her against Nicki. After all, the two rivals were involved in a shoe-tossing altercation at last year's New York Fashion Week. The last thing they need is media instigation. But it would certainly be congenial to see Cardi and young ladies alike inveigh in womanly fashion instead of conversing like dudes.
"My nigga" sounds like something we'd say.
Share your thoughts below.