Hunt suffers from ghetto syndrome.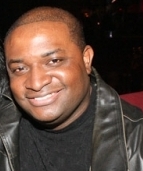 Blog King, Mass Appeal
CLEVELAND — Sports talk shows nationwide are still buzzin' over former Kansas City Chiefs running back Kareem Hunt who signed a one-year deal with the Cleveland Browns on Monday despite being captured on video beating a white girl's ass. Once ostracized, Kareem figures to play this year. "First off, I would like to once again apologize for my actions last year," Kareem said in a statement. "What I did was inexcusable. That is not the man I was raised to be… I'm extremely grateful that John Dorsey, Dee and Jimmy Haslam and the Cleveland Browns organization are granting me the opportunity to earn their trust and represent their organization in the best way possible on and off the field."
Tuesday's backlash came in response to Cleveland's despairing decision to sign the embattled 23-year-old before the NFL concludes its investigation regarding multiple violent incidents involving Kareem. In the past year, the truculent negro beat the sh*t out of two dudes and a girl.
Kareem obviously has a problem and he has no business playing football.
The Ohio native has more salient non compos mentis issues to contend with.
Besides, NFL free agency begins in March. The prudent thing for Browns management to do entails waiting until the league imposes an comeuppance before offering Kareem a zero tolerance contract. Then suspend him for a year to ensure he's both compunctious and au fait of his ghetto deportment.
That would've been fair.
Instead, the inverse took place.
Here's the timeline:
1) Hunt whupped Abigail Ottinger's ass last February inside a Cleveland hotel.
2) TMZ leaked surveillance footage of the beatdown on November 30th.
3) The Chiefs fired Hunt the next day after he lied to team officials about being involved.
4) The Super Bowl just concluded and Kareem already has a job.
The expeditious acquisition sends an eye-opening message to battered women and young players throughout the league. There's also some history involved. Browns general manager John Dorsey drafted Kareem for the Chiefs in 2017. He took the Cleveland job last year after receiving a pink slip in KC.
Cleveland reporters are mostly opposed to Kareem's employment.
Browns fans, however, don't give a damn as long as the team wins.
"I want everybody to know we have done extensive research in regards to this case, this player," Dorsey explained to reporters. "He understands and takes full responsibility for the egregious act he committed. He is extremely remorseful for his actions."
Look, we can't blame the Browns for being the Browns. They're a moribund franchise seeking all the talent they can get. Prior to last season, the Browns claimed one victory in 2 years. In other words… if Jeffrey Dahmer proved capable of carrying the football, the Browns would've signed him.
Hell, when you're 1-31 over a 2-year stretch, anybody will do.
Two more items of note:
1) In 2014, former Baltimore Ravens halfback Ray Rice was put on blast via TMZ video for beating a woman's ass too. He's been banned from the NFL ever since. What's the difference between Ray and Kareem?
Ray punched his chick.
Kareem kicked his.
2) The NFL has experienced dozens of domestic violence incidents the past couple of decades. If I were a betting man, I'd say 99 percent of those cases involve black men. I raise this point because Kareem said "that is not the man I was raised to be" which is false.
He was groomed by his mother and grandmother in a fatherless home.
Kareem was indirectly raised to fail.
See, when a malcontent grows up without a dad (generally speaking), he's bound to morph into a malefactor of some sort. That's because conventional wisdom suggests urban women (generally speaking) are incapable of developing productive black men on their own.
When I was a kid, the community adage went "Black Women, Mothers of the Earth."
You don't hear that sh*t anymore.
That's because there's a morose minority of ebony chicks who've completely given up.
They're not alone. Many White, Asian and Hispanic mothers are equally inept.
Sure, there's exceptions.
After all, there's a battalion of hard-working moms out here kicking ass. And you can make a strong argument deadbeat dads are most culpable for the mortifying state of young black men.
But, again, we're speaking in generalities.
Would love for someone to disprove the aforementioned postulation. But I don't see it happening. There's simply too many urban mothers who are nefarious, pessimistic and totally unfit to manage a household;  let alone raise kids. Don't believe me, read the Mass Appeal blog.
Not trying to dump on remiss thots in the ghetto.
But I gotta call a spade a spade.
Like many of his peers, Kareem is a fatherless young negro from the hood.
Sadly, his barbaric actions were inevitable.
Ok, I know whatcha thinking.
Where's Kareem's dad?
Who knows?
Crime runs in the family.
Kareem's father has been arrested at least 35 times on a myriad of charges, including domestic abuse.
Kareem's cousin is busy serving time for involuntary manslaughter.
Kareem's mother, brother and step-father have also been arrested and convicted.
Share your thoughts below.