Alfonso Ribeiro loses his dance.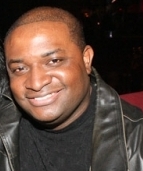 Blog King, Mass Appeal
LOS ANGELES — It's official. The Carlton Dance doesn't belong to Carlton. That's because, earlier this week, a registration specialist for the U.S. Copyright Office denied Alfonso Ribeiro's bid to put the hip-swinging gyration on lock, saying it's nothing more than a "simple dance routine." That means the finger-snapping maneuver can be used by anybody, including video game creators of Fortnite and NBA 2K. Alfonso is suing both companies, claiming they marketed his movements without permission.
The copyright repudiation, however, figures to undermine the lawsuit. Not to mention Alfonso admitted on tape he stole the dance from Eddie Murphy's Raw. The 'Carlton Dance' debuted 27 years ago on the "Fresh Prince of Bel-Air." Many are wondering why Alfonso waited so long to pursue copyrights.
Is he broke?
Is he a primadonna?
Is he smokin' meth?
Only Alfonso knows the answer.
Share your thoughts below.