T-Pain and Lonzo took the gloves off.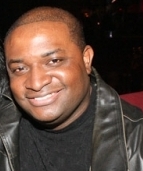 Blog King, Mass Appeal
ATLANTA — Autotune specialist T-Pain and Los Angeles Lakers guard Lonzo Ball went blow for blow the other night on Turner Network's Drop The Mic — a TNT talent competition hosted by Method Man and Hailey Bieber. Lonzo began the conveyance of disparages by trashing T-Pain's appearance — saying the 33-year-old singer resembled an admixture of Lil Rel and Medusa. "T-Pain's a wack singer, even wacker producer who looks like his parents is Lil Rel and Medusa," Lonzo quipped.
T-Pain countered by lambasting the Ball family, LaVar in particular. "You talked about my looks, man, come on Lonzo please. You look like Drake if he had a blood disease," T-pain cracked. "I'm mad that your dad pushed you the way that he did. He's like Joe Jackson but with un-talented kids."
"And I was looking at your jersey, talk about it real quick: did you go No. 2 because you play like shit? You'll be a Laker legend long after you're gone… um… wait, actually I was talking about LeBron."
In a separate skirmish, 70-year-old Samuel L. Jackson destroyed talk show host James Corden. Sam's rhymes were so dope, he ended the night's festivities by dropping the mic on the ground as the crowd roared in approval. Ole Sam could've been a damn good rapper.
Watch the battles below.
Share your thoughts.