Madea is finally calling it quits.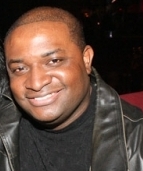 Blog King, Mass Appeal
HOLLYWOOD — In what's being billed as Madea's last movie ever, Tyler Perry's "A Madea Family Funeral" is scheduled to invade theaters March 1st. Yessir, it's true. The 49-year-old filmmaker is deep-sixing Madea for good. It'll be the 10th and final installment of the long-running Madea series. "Halleluyer!" Look, there's no point in going over the synopsis because if you've seen one Madea film, you've seen 'em all. Perry has profited big time by hoodwinking lonesome women and credulous churchgoers into believing his cinematics contain life-altering, Christian messages when, in fact, they're nothing more than an assemblage of low budget, fart-filled, weed-smokin' slapstick.
That's why Perry, in my opinion, is the most astute businessman in Hollywood. That cross-dressing negro understands if you utter the word "Jesus" in your films, church members will flock to the box office to bestow pecuniary support. The man's a genius. Perry's chicanery is worth an Academy Award.
Anyway, rest in peace Madea.
You're gone but not forgotten.
Share your thoughts below.