Cunningham dead over parking spot.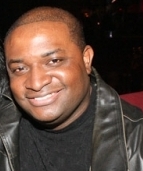 Blog King, Mass Appeal
DENVER — Former NFL player T.J. Cunningham was shot dead Sunday morning in Colorado over, get this: a damn parking spot. He was 46. Cunningham starred at the University of Colorado before being selected by the Seattle Seahawks in the 6th round of the 1996 NFL Draft. He also served as assistant principal at Hinkley High School. According to police reports, Cunningham and his neighbor — Marcus Johnson — wrangled over a parking spot. The two agreed to meet at a local high school to settle their beef.
But the rules of fisticuffs apparently didn't apply. Johnson, 31, showed up with a gun. Cunningham didn't. And the rest is history. He leaves behind a wife and 5 kids. Cunningham's quietus is eerily similar to that of former Kansas City Chiefs halfback Joe McKnight.
Like Cunningham, an unarmed Joe was shot dead over a silly automobile dispute. Ditto for New Orleans Saints defensive lineman Will Smith. Someone should tell NFL players people don't fight fair anymore. Being bigger and stronger don't mean diddly-squat when it comes to firearms.
This day and age it's barmy and suicidal to bring fists to a gun fight.
Let's chalk it up as a lesson learned.
Share your thoughts below.