Lady diced over drive-thru spot.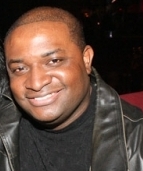 Blog King, Mass Appeal
MEMPHIS — McNuggets anyone? Asalene Branch, 29, is putrefying behind bars after the blade-wielding damsel stabbed Jasmine Burress in the head for stealing her spot in McDonald's drive-thru line. The sanguinary ordeal went down at the urban hamburger venue located at 905 Union Avenue in Memphis, Tennessee. A viral cell phone video shows both ladies quarreling over who jumped in front of who. Seconds later, a handful of Jasmine's clique attacked Asalene who responded by pulling out a knife.
Jasmine was stabbed in the cranium shortly after.
"If five people are jumping on you, what would you do?" said Asalene's mother who claims her daughter acted in self defense. Asalene is charged with aggravated assault.
Watch the shocking video.
Share your thoughts below.