Police charging Jussie Smollett.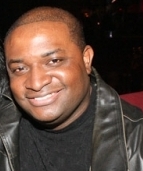 Blog King, Mass Appeal
CHICAGO — On Jan. 29th, Empire star Jussie Smollett told law enforcement officials he was assaulted by a pair of redneck, MAGA hat-wearing, Donald Trump supporters in the bitter cold, around 2 a.m. at a Subway deli in urban Chicago. Jussie, a gay negro, said the masked assailants spewed gay slurs and yelled, "This is MAGA country," before whuppin' his ass, bespattering bleach on his epidermis, then tying a noose around his cervix. Fast forward to the present and police believe he made all that shit up.
That's because officers arrested two Nigerian brothers — Ola and Abel Osundairo — who swear Jussie paid them $3,500 to participate in the racist hoax. The African negroes even confessed to purchasing a conglomeration of ropes, masks and bleach used to effectuate the pseudo crime.
So, how did they get caught?
Both men were captured on surveillance video during the time Jussie was attacked. After securing a search warrant, police raided their apartment and found the aforementioned ropes, masks and bleach. So there's no question their story checks out. Investigators also learned one of the suspects is Jussie's personal trainer which makes collusion a definite possibility.
Thanks to their cooperation, the Nigerians were released and won't face charges. Officials are now prosecuting Jussie's perfidious ass. "We can confirm that the information received from the individuals questioned by police earlier in the Empire case has, in fact, shifted the trajectory of the investigation," said a spokesperson with the Chicago Police Department through a statement.
Ola and Abel said Jussie staged the attack because he's "dissatisfied with his salary."
Jussie's lawyers, Todd Pugh and Victor Henderson, told reporters the Nigerians are fibbing.
They said Jussie is "angered and devastated" by reports claiming he fabricated such a fictitious story.
If you recall, when the incident allegedly occurred, many celebrities vocalized their succor for Jussie while lambasting Trump followers in the process. Now they have egg on their faces and vindictive Republicans love it. Rapper Cardi B slammed Jussie on Instagram, saying, "Really disappointed in Jussie Smollett, whatever the fuck his name is. He really fucked up Black History Month." 
Rev. Al Sharpton articulated his despondency on PoliticsNation. "I, among many others when hearing of the report, said the reports were horrific," Sharpton said. "If it's [proven true] that Smollett and these [Nigerian] gentlemen did in some way perpetuate something that is not true, they ought to face accountability to the maximum."
Empire producer Ava DuVernay, Jussie's boss, is standing by her employee even though she admits he probably lied. "Despite the inconsistencies, I can't blindly believe Chicago PD," Ava tweeted. "The department that covered up shooting Laquan McDonald over a dozen times? That operated an off-site torture facility? Whatever the outcome, this won't stop me from believing others. It can't."
When asked what famous person goes out alone in subzero weather at 2 a.m. for a nasty ass Subway sandwich, Ava replied: "He might have lied."
Jussie was arrested and jailed on Thursday. He lost his job at Empire on Friday.
He faces one felony count of falsifying a police report.
The actor has reportedly hired celebrity attorney Mark Geragos to represent him.
If convicted, Jussie could receive up to 3 years behind bars.
Share your thoughts below.