Zion's knee injury sparks cash debate.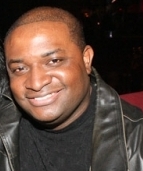 Blog King, Mass Appeal
DURHAM — During Wednesday night's ACC battle between No. 1 Duke and rival North Carolina, Blue Devils forward Zion Williamson hurt his knee within the first 40 seconds of the game after he blew out his tennis shoe. Not only was the game nationally televised, tickets sold at Super Bowl level prices — going for an average of $4,000 each. For those of you who aren't casual basketball fans, Zion is the most hyped college player of all-time. Keep in mind, Kobe Bryant and LeBron James eschewed college — making Zion the NCAA's most marketable player ever.
Even Barack Obama attended the game and he's not a fan of either school.
Everybody came to see one guy and one guy only.
Anyway, Zion's foot went through his cheap Nike shoe prompting Puma officials to tweet, "wouldn't have happened in the pumas." Ouch! The tweet has been deleted.
However's Nike's stock plummeted following the incident.
Zion's leg abrasion also raised the issue of whether or not athletes should get paid. Right now, Zion and his peers play college sports for free while affluent head coaches like Mike Krzyzewski, Bill Self, John Calipari and Tom Izzo garner million dollar salaries sitting on their avaricious asses.
Again, tickets for Wednesday's game sold for thousands of dollars at face value.
The players didn't receive a dime.
After Zion got hurt, Utah Jazz guard Donovan Mitchell tweeted: "Let's remember all the money that went into this game and these players get none of it… and now Zion gets hurt. Something has to change."
Golden State Warriors forward DeMarcus Cousins added, "Well, knowing what I know now, college is bullshit. College basketball and the NCAA is bullshit. So my advice to [Zion] is, 'Do what's best for you and your family.'"
Should college athletes get paid?
Probably not, because playing for "free" is a choice.
If Zion and others alike are dissatisfied volunteering their skillsets, they should quit and/or not sign a letter of intent. American sports are synonymous with capitalism. The black athlete should be viewed as an industry comparable to oil, gas, wheat and gold.
Seriously, if you and I open a lemonade stand and we're astute enough to ruse negroes into working for free, why should we pay them? Black athletes continue to get sodomized by pro franchises and the NCAA because they're disturbingly complacent being subservient.
See, everybody knows blacks are content saying "Hi Mom" on TV while donning gold chains and diamond earrings. If Zion and black athletes walk out on their teams, the sports world would dissipate and nobody would get paid. As marketable commodities, black athletes have all the leverage.
They're just too apathetic to use it.
Share your thoughts below.