Host of Cheaters dead at age 30.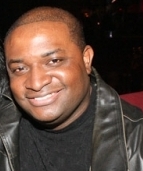 Blog King, Mass Appeal
DALLAS — Clark Gable III — the grandson of the "King of Hollywood" — has moved on to that great, big reality TV show in the sky. He died Friday morning at the premature age of 30. Clark was found unresponsive in bed by his fiancée who immediately called paramedics. The actor was expedited to a nearby hospital where he was pronounced dead. Clark is best known for hosting seasons 13 and 14 of the hit reality TV show "Cheaters." He was reportedly in Dallas filming a program before his quietus. Cause of death hasn't been released.
Prior to making a name for himself in television, Clark was a magnet for animosity. If you recall, he was thrown in jail in 2011 for shooting a laser pointer at an LAPD helicopter. He was also the victim of a stabbing in 2009. Clark leaves behind his young daugher, Shore. He never married.
Clark, RIP.
You're gone but not forgotten.