Spike wins Oscar, slams Mr. Trump.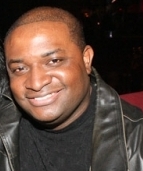 Blog King, Mass Appeal
LOS ANGELES — After accepting an Oscar Award on Sunday for his critically acclaimed film "BlacKkKlansman," veteran director Spike Lee implored viewers to vote President Donald Trump out of office. Spike's audacious behest was met with retaliatory tweets from the Commander in Chief. Can't lie. Spike's speech was arguably the worst in Oscar history. The fidgety filmmaker stumbled over his words while holding a sheet of flaxen notebook paper. Not sure why rich negroes have such an arduous time addressing crowds. But it was embarrassing.
Look, it's okay for you and I to screw up on TV. We're average Joes. However, Spike and his "hooked on phonics" peers have plenty of cash to enroll in public speaking courses. There's no excuse. Nevertheless… in his tweet, President Trump appears to insinuate Spike can't read. Hell, he may be right.
Trump also called Spike a bigot.
"[It would] be nice if Spike Lee could read his notes," Trump wrote. "Or, better yet, not have to use notes at all when doing his racist hit on your President who has done more for African Americans than almost any other Pres! [i.e., Criminal Justice Reform, Lowest Unemployment numbers in history, Tax Cuts, etc]."
Trump is correct. Blacks, from an economic perspective, are better off now than when Barack Obama occupied the White House. The problem with Trump is his brash style incites cynics while turning off others. See, as Americans, we've grown accustomed to lauding politicians who articulate what we want to hear. Trump does the opposite. He says what you don't want to hear.
You should also know Spike and Trump share a capricious history. Last year, Spike used his "BlacKkKlansman" promo tour to lambaste Trump's controversial rejoinder to the sanguinary white supremacist rally in Charlottesville, Virginia. Trump, if you recall, said some white nationalists are very "fine people" — drawing both ire and aversion from the American public.
Spike even called Trump a motherfucker.
"We have a guy in the White House — I'm not gonna say his fucking name — who defined that moment [post-Charlottesville] not just for Americans but the world, and that motherfucker was given the chance to say we are about love, not hate," Spike said last summer. "And that motherfucker did not denounce the motherfucking Klan, the alt-right, and those Nazis motherfuckers. It was a defining moment, and he could have said to the world, not just the United States, that we were better than that."
Whoa! Such a potty-mouth.
Calm down Spike.
Ok, back to the Academy Awards.
Spike, 61, has garnered a quintet of Oscar nominations during the course of his lengthy career. But, he won his first trophy Sunday night. Spike, as anticipated, panegyrized Black History Month before digging in on Trump. "The 2020 presidential election is around the corner," Spike told the audience.
"Let's all mobilize, let's all be on the right side of history."
"Make the moral choice between love versus hate."
"Let's do the right thing!"
Do you agree with Spike?
Is it time to vote Trump's ass out of office?
Share your thoughts below.