Mom & daughter murder relatives.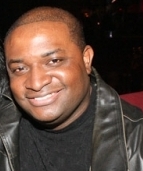 Blog King, Mass Appeal
PHILADELPHIA — The city of brotherly love is grieving womanly hate after 45-year-old Shana Decree and her 19-year-old daughter, Dominique Decree, murdered a quintet of family members because everybody "wanted to die." The familial macabre transpired inside a nanoscopic apartment in Philadelphia, Pennsylvania where police found the cadavers of 5 relatives: Naa'Irah Smith, 25, Damon Decree Jr., 13, Jamilla Campbell, 45, and 9-year-old twins Imani and Erika Allen. No wonder they snapped.
All seven lived in the same little ass apartment.
During the interrogation process, Shana and Dominique told investigators they choked the victims because everybody, including the children, "wanted to die" and they were all "talking about suicide." Toya Nelson, Shana's niece, called the authorities multiple times prior to the massacre.
Toya knew something was afoul when the kids stopped attending school.
The family also got involved with a religious cult. "We've been trying to call for three weeks and I'm so angry at city officials because we've been calling them," Toya told reporters. "It just makes me angry because now they want to be sorry but you had the opportunity to save them."
Bucks County District Attorney Matthew Weintraub labeled the crime "an unspeakable tragedy."
Shana and Dominique are charged with five counts of homicide and one count of conspiracy.
Share your thoughts below.