Man busted after deadly hit 'n' run.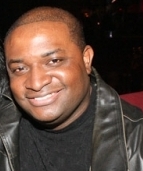 Blog King, Mass Appeal
KANSAS CITY — Eric Segovia from Kansas City, Kansas is putrefying behind bars after he crashed into 20-year-old Jesse Kalal then fled the scene. The fatality took place Friday morning at 69 Highway and College Boulevard in Overland Park, Kansas. According to police reports, officers responded to a two vehicle crash around 11 a.m. Segovia, who was traveling north on 69, struck young Kalal at College Blvd. Images of the crash are horrifying. You automatically knew somebody got jacked up.
Instead of staying at the scene to make sure Kalal was alright, Segovia took off. Now we know why. The 36-year-old motorist had meth and marijuana in his possession. Police busted Segovia the next day and threw his ass in jail. Looking at his mugshot, one or two things happened:
1) Segovia suffered injuries in the crash that led to facial scars.
Or,
2) Police beat the hell out of him.
Segovia is now charged with second degree murder, possession of methamphetamine, failing to stop at the scene of an accident, interference with law enforcement, driving while suspended, possession of marijuana, possession of drug paraphernalia, and failing to display insurance.
Share your thoughts below.