Jordyn Woods says nothing happened.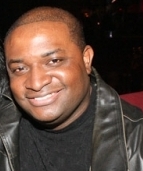 Blog King, Mass Appeal
LOS ANGELES — "You, me and he… what we gonna do baby?" Earlier this week, alleged homewrecker Jordyn Woods appeared as a special guest on "Red Table Talk" — telling host Jada Pinkett Smith she didn't have a fling with NBA veteran Tristan Thompson. However, she came awfully close. According to TMZ, eyewitnesses caught Jordyn huggin' and kissin' Tristan during Valentine's Day weekend — causing Khloé Kardashian to amputate her relationship with the 27-year-old baller. Now they have to figure out a visitation plan for their young daughter.
Jordyn, the 21-year-old former best friend of Kylie Jenner, admitted she shouldn't have attended Tristan's house soiree. But she denied any debauchery took place. Instead, a tearful Jordyn said she merely draped her legs on Tristan while sedentary in a chair — calling it "innocent fun."
There were no lap dances. No booty slappin.' No sex.
As for the "kiss?" Jordyn claims Tristan gave her a grandma smack on the lips as she was leaving his crib. There was absolutely no affinity. Khloé, however, ain't buying it.
The 34-year-old reality TV star tweeted:  "Why are you lying @jordynwoods?? If you're going to try and save yourself by going public … at least be HONEST about your story."
"You ARE the reason my family broke up!"
Jordyn said she's no "homewrecker."
Do you believe her?
Was the encounter "innocent fun?"
Share your thoughts below.