Cohen goes after Trump in court.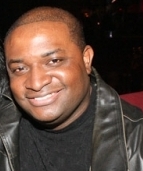 Blog King, Mass Appeal
WASHINGTON — Disbarred lawyer Michael Cohen testified against President Donald Trump during Wednesday's House Oversight and Reform Committee hearing and he spewed a plethora of scathing terms when describing the Commander in Chief. "He is a racist. He is a con man. He is a cheat," Cohen told the court. "He was a presidential candidate who knew that Roger Stone was talking with Julian Assange about a WikiLeaks drop of Democratic National Committee emails."
Cohen then confessed to wiring $130,000 in hush money to Stephanie Clifford (aka stripper Stormy Daniels) to keep Trump's sexual rendezvous' a secret from his wife Melania Trump and American voters. Cohen provided a copy of a check as proof.
"I am giving the Committee a copy of the $130,000 wire transfer from me to Ms. Clifford's attorney during the closing days of the presidential campaign that was demanded by Ms. Clifford to maintain her silence about her affair with Mr. Trump," Cohen said.
"Mr. Trump directed me to use my own personal funds from a Home Equity Line of Credit to avoid any money being traced back to him that could negatively impact his campaign."
Damn, Stormy was telling the truth all along.
I knew my baby didn't lie.
Stormy, now that you've been vindicated, Blog King loves you even more.
Cohen, who called himself Trump's "fixer," also accused the president of committing bank fraud. "I'm giving the committee three years of President Trump's financial statements," Cohen said. "It was my experience that Mr. Trump inflated his total assets to reduce his real estate taxes." 
Cohen is a convicted felon. He's also Trump's former attorney. So it'll be interesting to see what type of impact his testimony has on the case. After all, Trump and R. Kelly have one thing in common:
They're both slippery in court.
Share your thoughts below.