Kevin Garnett facing divorce.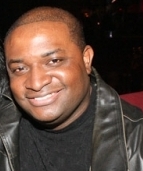 Blog King, Mass Appeal
MINNEAPOLIS — The old adage goes "it's cheaper to keep her" and Kevin Garnett is finding that out the hard way. After 15 years of holy matrimony, the NBA icon is going through an expensive divorce and, according to court docs, his estranged wife — Brandi Garnett — is requesting $146,000 per month in alimony. The gold diggin' damsel is also seeking $46,000 in monthly child support for their two daughters; 6-year-old Kavalli and 10-year-old Kapri. Add it all up, and we're looking at an annual approximation of $2.3 million.
Brandi, who filed in July citing irreconcilable differences, says she deserves every penny for two reasons: 1) She has the kids 95 percent of the time. And, 2) Kevin is bringing in $5 million a year in addition to the $300 million he's earned during the course of his lengthy NBA career.
Kevin Garnett's divorce will not be cheap for the former NBA star. https://t.co/noZqsdzB6d

— The Blast (@TheBlastNews) March 2, 2019
So far, Brandi has accumulated $300,000 in legal fees for divorce proceedings and she's asking her hubby to pay that too. There is, however, one little impediment. The couple signed a prenuptial agreement prior to saying "I do." So, it'll be interesting to see if Brandi's stipulations are met.
Speaking of legal fees, Kevin is already tied up in a separate pecuniary matter — claiming his former accountant worked in cahoots with a fraudulent wealth manager to swindle $77 million. Between his acquisitive spouse and shady ex-business partner, Kevin's going through a lot financially.
Let's hope he doesn't pull a Rae Carruth.
Share your thoughts below.